Fireworld Information
---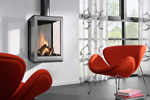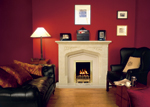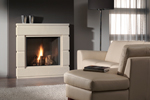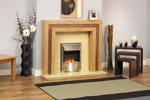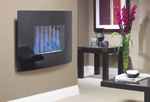 How to Contact Us
By Email
| | |
| --- | --- |
| Sales | |
| Customer Services | |
| Order Tracking | |
Opening Times:
Monday - Friday
Phone lines: 9am - 5pm
Saturday & Sunday
Closed
Telephone 0330 088 4622
(local call rate & mobile friendly number)
2021 Xmas Opening TimesClosed from 5pm on the 17th December 2021 – Re-open 9am - 4th January 2022

All orders & emails received during the Xmas festive period whilst we are closed will be processed/dealt with when we re-open from the 4th January 2022 onwards.
Fireworld was founded in 1999 by senior executives from within the fireplace industry. Having spent many years in all sectors of the fireplace industry, including, being part of a highly successful chain of retail stores, manufacturing and distribution. The market place was rapidly changing and a need for increased value for money became ever important. It was a unique proposition to offer a vast range of fires, fireplaces and stoves at the cheapest prices in the UK online only. No expensive call centres or high street overheads, meant Fireworld could offer the cheapest prices in the UK, whilst still maintaining the highest levels of customer service, knowledge and experience.
Unlike most of its competitors who rely on both the telephone and the internet to sell fires, fireplaces and stoves, Fireworld's sole source of business is the internet and as a result we think you get the best online customer experience in the market. As a result of being an online only company, you can order everything you need online 24 hours a day, 365 days a year from one of the most informative website's available in the UK.
Today we have thousands of satisfied customers in the UK and a broad range of products and services. The secret of our success is great products and services, competitive pricing, outstanding customer service and a real belief in our employees.
Fireworld's vast product range covers Traditional, Modern and Contemporary designs of fires, fireplaces and stoves in either gas, electric or solid fuel with freestanding multifuel and wood burning stoves. Whether you have a chimney or not Fireworld has a product to suit almost every circumstance and budget.
So if your looking for a professional and knowledgeable company to supply your next fire, fireplace or stove, then look no further than Fireworld, a name you can trust, with thousands of satisfied customers to date. Thank you for visiting our web site. If we can be of further assistance or if you would like more information on any of the products or services, then simply email your enquiry using our "contact us" section, situated at the top of of our homepage, to our sales team, who will be happy to assist you in any way they can.
Legal Notice

This web site is copyright Fireworld and must not be reproduced in whole or part without prior written permission of Fireworld.

Whilst Fireworld has taken every care in the preparation of information contained on this web site, it accepts no liability or any loss or damage arising directly or indirectly from the use of this web site